Teaching Vocabulary: Effective PreK Vocabulary Instruction in the Classroom
October 17, 2020
September 20, 2021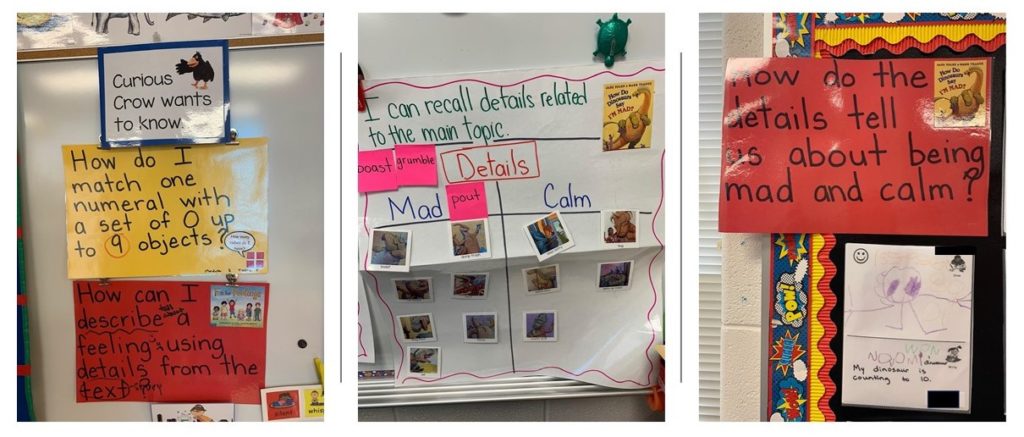 A child's educational career is like a marathon, but many students start school only prepared to run a mile and others a 5K.  There's a monumental difference in children's word knowledge (also known as word gap or word poverty) when they enter school, primarily based on the educational and socioeconomic level of their parents and caretakers.  The exact number of the word gap is debatable; some studies say it's 30 million while others say it's more like 4 million.  
Regardless of which million you want to go with, one thing's for sure: the difference is there, and if you've ever been in a PreK classroom you've witnessed the difference firsthand.
So how do we help our students that are on pace to run a mile or a 5K compete with those that have had a marathon-like start to their educational career? The answer is we level the playing field by planning for important literacy outcomes and immersing our PreK students into a language-rich classroom environment using effective preschool vocabulary instruction.
Planning with the End in Mind
What should students know and be able to do by the end of the year? What are your grade-level standards?
The days of coming to PreK and primarily learning to sit quietly while the teacher reads, share with friends, and learn a few colors and shapes are well below what is expected in the current PreK classroom.
Now students should be on track to have mastered:
letter and sound identification
counting to 30
sight words
writing their first and last name
and many other skills that were once part of the Kindergarten classroom.
In addition, PreK teachers are trying to close the word gap, give the one milers, and 5Kers, a fighting chance in running the marathon.
Purposeful and intentional planning with the end in mind ensures that teachers are maximizing their use of time, and students are engaged in meaningful learning activities. Start by looking at your state's PreK standards. If your state doesn't have any, visit a neighboring state's department of education website and see if they have some. With many states offering free PreK now, standards are much more readily available. Florida recently updated their standards, find them here at http://flbt5.floridaearlylearning.com/.
Language Rich Classroom: PreK Vocabulary Words Seen, Sung, and Spoken and Heard
The morning meeting area carpet is out, the calendar is hanging neatly, cubbies are labeled with students' names, word cards are labeled on objects around the bright and colorful room, everything is ready for students to come in and learn.
In all appearances, the room looks like an inviting space for students to explore and spend most of their day in. But what depth of language is being spoken in the classroom between the teacher and the students?
Are the students mostly being spoken to or are there an abundance of opportunities for students to sing, dance, rhyme, and chant songs and words?
Is the teacher specifically planning lessons to teach vocabulary in context?
Preschool students' brains are like sponges, and since birth, their brain has been growing at a faster rate than any other time in their lives, ready for acquiring new information at a monumental rate.
PreK teachers can immerse their students in a language-rich environment and increase students' word knowledge by using effective vocabulary instruction. This solid language base is the foundation for reading, writing, and math, preparing them for the challenges and demands of the future curriculum.
This is a very exciting time in a child's educational career because it's the perfect time to prepare all students for the marathon that lies ahead; teachers need to remember that little minds can learn a lot of words!
On your mark, get set, go! Contact us now to learn more about how to plan effective vocabulary instruction for a language-rich environment.