Introducing the Learning-Focused Social Emotional Learning Book Series
Back in the day, a typical social emotional learning lesson might look like this: a teacher would use a scripted program that kids found boring and had a hard time relating to.  Students were required to look at a picture, ask questions, look at another picture, ask questions, rinse and repeat.  
Social Emotional Learning should be so much more! 
As a Special Education teacher, I know how important it is that students feel connected and engaged in order to learn. At one time you could only find SEL in a Special Education classroom, or included in a monthly visit from the Guidance Counselor. But with the way the world is changing, SEL is needed in all classrooms, multiple times a week. 
With this philosophy in mind, we are proud to introduce our Social Emotional Learning book series. 
Why Social Emotional Learning? Why Now? 
Our Social Emotional Learning books came from a conversation that I had with my friend Rhonda about the challenges and traumas that students are navigating during COVID. 
Rhonda shared how she and her dog Leroy work in an elementary school near her home in North Carolina. Social skills are taught there on a daily basis with Leroy in tow. Whether it is reading a book, playing a game, or doing a whole group lesson, Leroy is there and sits with one or many children at a time. It amazes everyone in the school how the children's focus and emotions are calm while sitting and petting Leroy.
Students who struggle to form connections with other students or adults, find a sense of belonging or safety connecting with Leroy. After listening to Rhonda share her and Leroy's story, I knew that he could help so many more children focus on improving their social and emotional wellbeing.
Introducing Leroy and our SEL Book, Activities, Worksheets, and Lesson Plan Toolkit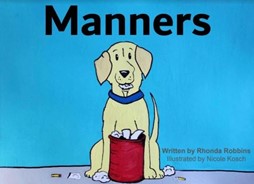 We are excited to launch our new SEL book series, told from Leroy's point of view. Each book in the series will focus on a different social skill and will include activities and lesson plans to use either at home or in your classroom. And our first book, Manners, is hot off the press and ready for purchase!
Check out what else Leroy has been up to on his website! And follow him @Leroy_theDog on Twitter for the latest updates on his next book, Stressed Out!
Meet the Authors Behind the Books
Meet Melissa, co-creator and educator: Melissa Marlett is a graduate of the University of South Florida with a Bachelor's degree in Special Education and a Masters of Education from Saint Leo University. She worked with children with special needs for 13 years before joining the Learning-Focused team. She has been with Learning-Focused since 2009 and is excited to bring this new project to an already great company.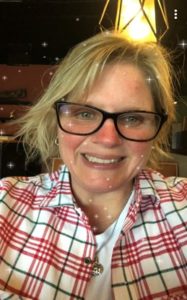 Meet Rhonda, co-author and Leroy's trainer:Rhonda Robbins is a graduate of Gardner Webb University with a Bachelor's degree in Sociology and Psychology. She has worked with children in the mental health field for over twenty years as a Forensic Interviewer, Victim Advocate, and Community Educator. Rhonda transitioned into the educational setting and is currently an Intervention Specialist in an Elementary school in Western North Carolina. Rhonda and her Canine Companions for Independence highly trained Facility Dog, Leroy VI work with high risk students with behavioral issues and high ACE scores. Leroy and Rhonda helps students identify and develop appropriate social and emotional skills to be successful in school, home and life. Rhonda was inspired by students to write about ways they could read and learn about appropriate social and emotional skills. Rhonda has presented both state wide and nationally on Child Abuse and Neglect Issues and Utilizing a Facility Dog. Rhonda was the recipient of the 2018 Lily's Hope Award for her work in the Child Abuse field.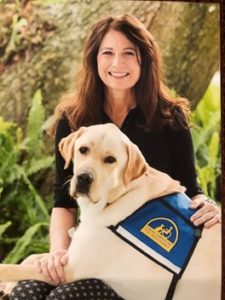 Meet Nicole – Series Illustrator: Nicole Kosch is a Florida resident and a mother of two. She is a self-taught artist who has been drawing and painting since an early age. Nicole has worked with several media including watercolor, acrylic, pastels and oils. Over the years she has shared her artwork by creating works from book illustrations to murals. Leroy's hard work and dedication to his community has inspired her to share his story through her drawings.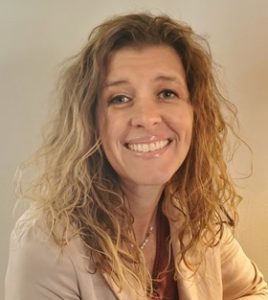 Meet Leroy – SEL Canine Expert:Leroy is an 8 year old golden lab that works in a school in NC. He and his mom are in the classrooms each and every day. He is happiest when time is spent with the children.Leroy was born and bred  in California by Canine Companions for Independence. He was raised in Nashville, Tennessee by The Richwine-Rowsey Family. At 18 months Leroy went to professional training at the CCI campus in Orlando, Florida where he learned over 40 commands and how to be a Facility Dog. Leroy is loved and cherished by everyone he touches.