Hi! I'm Leroy and I'm a working dog.
I'm soft, yellow, and wear a blue vest. I work in a school with my mom and I think my job is the best!
I went to a professional dog school to learn lots of skills but my favorite job, hands down, is loving all the kids. 
I help kids learn lots of things like how to be a friend or what to do with feelings when at your wit's end.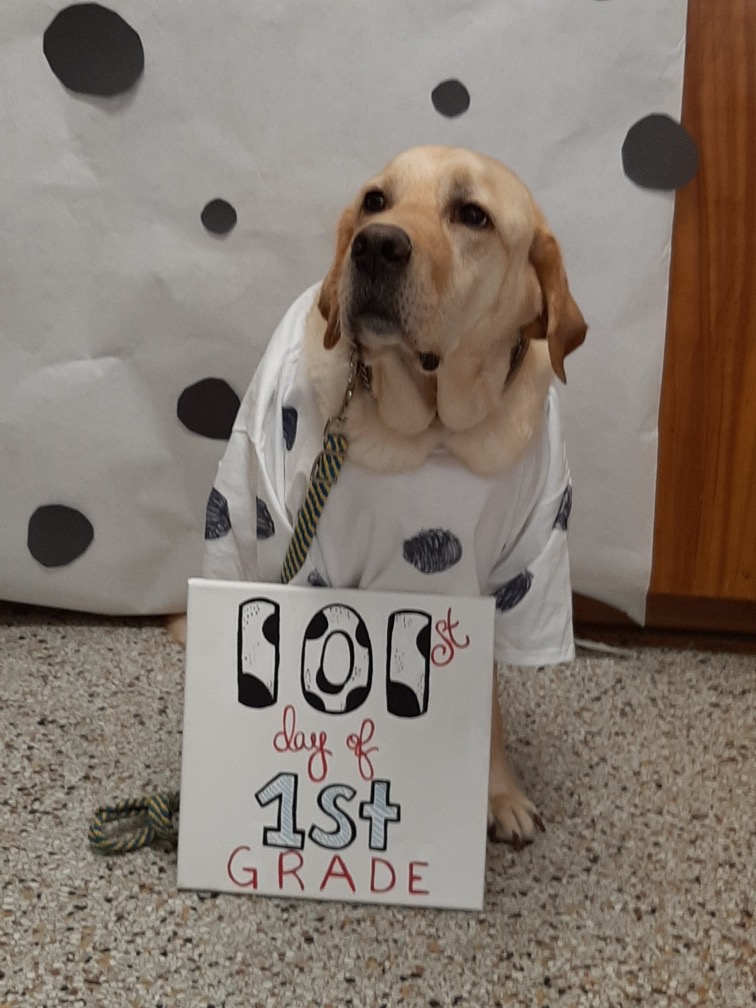 How can Leroy help students wear a mask?
Wearing a mask for adults is hard, but for kids who don't understand why they have to wear it, it can be scary and frustrating. To help your students feel more comfortable wearing a mask, it's important to model it yourself and explain why we have to wear them. Another idea is to connect wearing a mask with a social story or a character or Leroy.
Leroy has modeled how to wear a mask.  Download his poster to use in your classroom.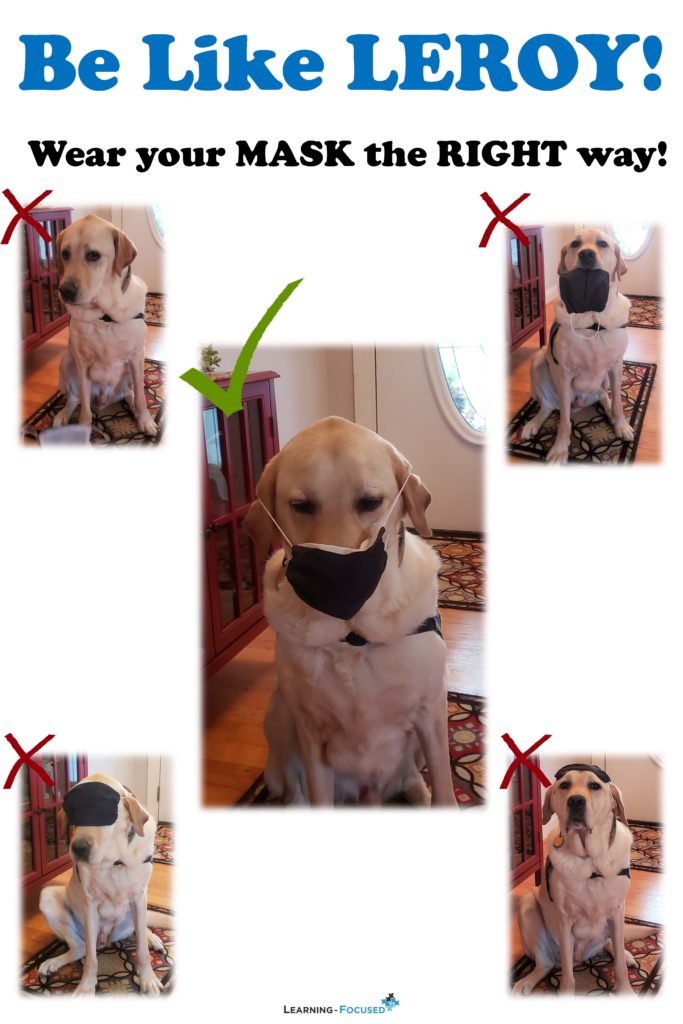 Leroy is writing a series of books on his experiences in the classroom to help more students.