Increasing Student Achievement to Meet the Needs of a Florida Middle School Targeting High Yield Strategies and Building Instructional Capacity to Make Achievement Gains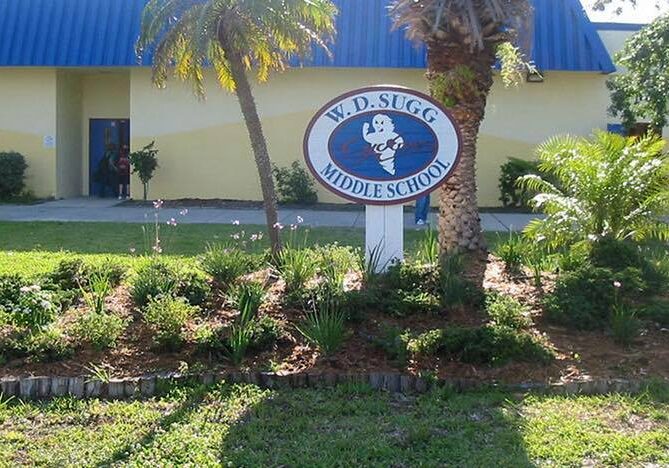 W.D. Sugg Middle School in Bradenton, Florida, is a school of around 1,000 students in grades six through eight. The middle school was in turnaround status and experiencing:
Consistent D school grades
Between 77-80% of students qualified for free and reduced lunch
On average, only 20% of students were reading on grade level in 6th grade
Multiple leadership changes across all levels of administration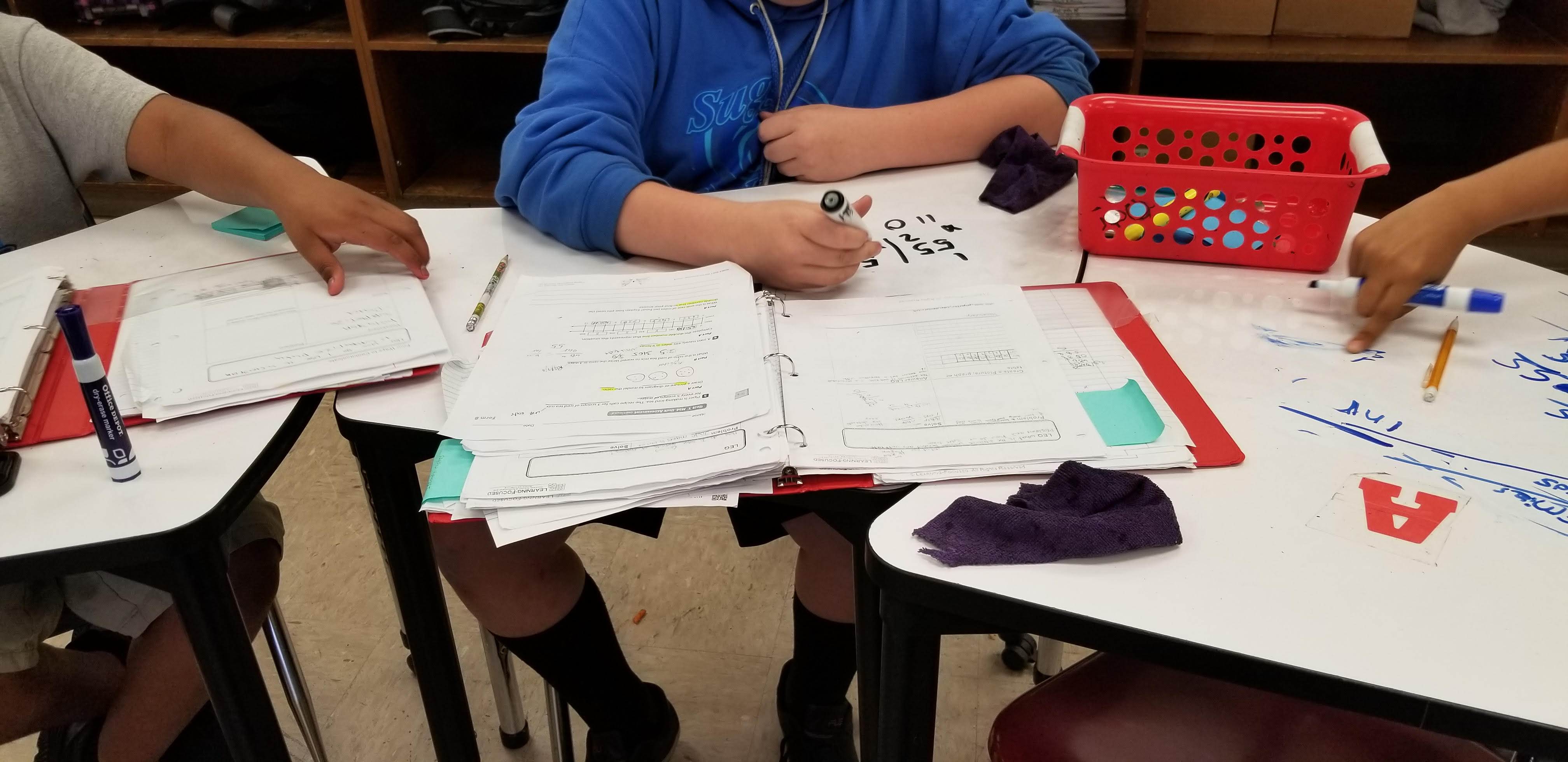 The leadership team was looking for something to ground them, move them in the right direction together, and get out of turnaround status. They partnered with Learning-Focused to help create a unified school culture with clear and evident expectations of all staff and students.
The team selected Learning-Focused due to their unique, consultative approach that provided administrative support, and the adaptive nature of supporting individual schools and their specific needs.
" Learning-Focused is a clearly organized and systematic approach to training and instructional change/school improvement for the long term. This is not another fly-by-night training; it encompasses all the research that has produced evidence to support our students' academic success."
School Improvement Specialist
The leadership team started with the following goals:
A targeted time frame for both the on-site training and the completion of supporting online modules.

Clear expectations for collaborative planning at the school.

Collaborative planning with teachers that would be facilitated by Learning-Focused.

Literacy based instruction and writing to raise achievement.

Collaborative structures and a social learning focus in the classroom.

Using a consultative approach, Learning-Focused visited the school multiple times a year to ensure implementation progressed. Consultants would provide face-to-face, all-staff training to both the leadership and teachers. Then, behind the scenes, they worked with the leadership team to set improvement goals. The collective team of Learning-Focused consultants, school leadership, coaches, and district specialists frequently assessed data and identified the most significant components of the instructional framework as to what would contribute most to reaching their goals.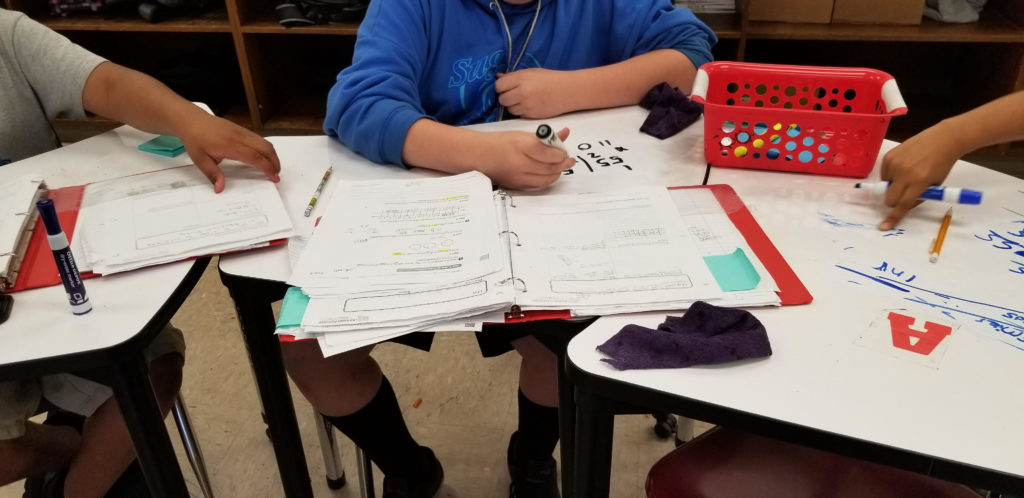 Regularly, the leadership team worked on gathering observational data, consisting of structured walks, instructional reviews, and classroom visits. Each core classroom, from 6th-8th grade, had planned classroom visits to monitor evidence of error analysis and evidence of students using rubrics to guide their own expectations. Reviews of quarterly district benchmark assessments helped make informed decisions for remediation and acceleration.
One of the critical components was that the observation was not tied to a teacher. Rather, an observation was linked to a grade level or content area and was anonymous, not evaluative.
Leadership would come back together to analyze:
What they saw
What they were doing well
Where they wanted to improve
"This year my students are ESE and my scores are 20% better than last year. In my opinion, it because of Learning-Focused strategies and lesson plans. My students are collaborating, writing, and filling out graphic organizers better than ever before."
Audra Young, Teacher
Contributing Factors to School Improvement Success
Closing the Achievement Gap with the

Learning-Focused

Instructional Framework
W.D. Sugg leadership shared how the first year of implementation was intensive, with a strong emphasis on hands-on work. They knew, that as with all school improvement models, the change would introduce friction and that the first year would be the most challenging before new routines become new habits.
Observation walks were conducted monthly or bi-monthly until they were ready to change to quarterly maintenance.
Insights From School and District Leadership Teams Regarding Supporting Factors That Lead to Success:
The leadership team was strong, with a very experienced principal who took the 

Learning-Focused

 Instructional Framework and ran with it. The team was committed to the long process and becoming more reflective in their practices.
One of the goals was to reduce the turnover rate; this was addressed through the framework, and the school has seen less turnover, along with a growing population. Collaborative planning and fostering professional relationships grew organically, contributing to increased teacher support and reduced turnover. New teachers received additional professional development.
While

Learning-Focused

trainers came in the first year to conduct in-person training, this successfully shifted as teachers became engaged and began to reach important milestones and see results. Teachers began to support each other, and teacher leaders were developed on-site.
Improved attendance and discipline benchmarks were hit with more clearly defined expectations and actions. Consistent communication, implementation of behavior-tracking forms, improving parent involvement, and developing staff development contributed to gains.
Success has been attributed to setting clear expectations. Concrete actions and instructional practices were all integrated towards a common goal. The clear, structured manner of the framework fostered collaboration and community.
Expectations of students increased, challenging students to learn how to move beyond, "doing only the minimum." As they saw the new higher expectations reflected in every classroom, they learned to persevere, until aids were slowly were removed, and younger students saw expectations being modeled in older students.
After the first year of implementation, the school moved from a school grade of "C" to a "B" the following year.
Final Thoughts From the Director of School Improvement
Dr. Pamela Craig shared, "I have worked closely with Learning-Focused for four years.  Using our School Improvement Grant, we partnered with Learning-Focused to provide support for three of our persistently low-performing schools.  All three schools have raised their state grades.
We believe the difference is a result of implementing the Learning-Focused Instructional Framework. Our schools participated in Learning-Focused professional development along with using their MicroPD courses, on-site support for teachers, and administrator mentoring throughout the process. 
The guidance we received from Learning-Focused helped us move these schools by changing instruction and establishing systems to monitor effective implementations of expectations."