Writing in Middle School Math: Using Instructional Strategies in the Classroom
May 16, 2023
May 17, 2023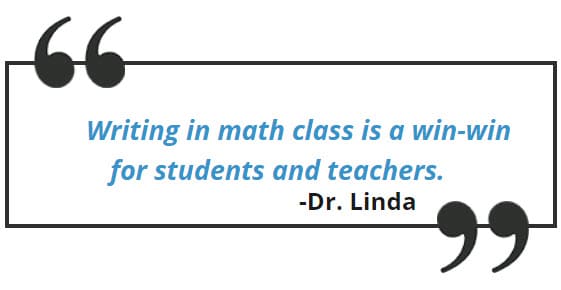 For the last two years, I have had the privilege to work with the Hiwassee Dam Elementary and Middle School teachers in Cherokee County, NC. In October, during a coaching conversation, a middle school teacher told me she intended to incorporate more writing in her 8th-grade math class.
At that time, her students had already learned to use the steps for solving a math problem to write reflectively to justify an answer's accuracy. We discussed that her students were well-positioned to start providing peer feedback to one another. We determined the best way to do this was through her Canvas site.
*the teacher provided images, and students' names were blacked out.
Student Directions
In a follow-up conversation in November, she shared that her students had taken off with this practice; and that students were giving feedback to several peers. When she shared some of their writing samples, she praised her students' use of the steps for solving the problem to point out why the answer was correct or incorrect. Better still, how students were also practicing kind feedback, using statements like, "I agree…," "I like how…," and "You may have been confused by…."
She has begun successfully using this practice with her 7th and 8th-grade students.
Example Student Response
Example 1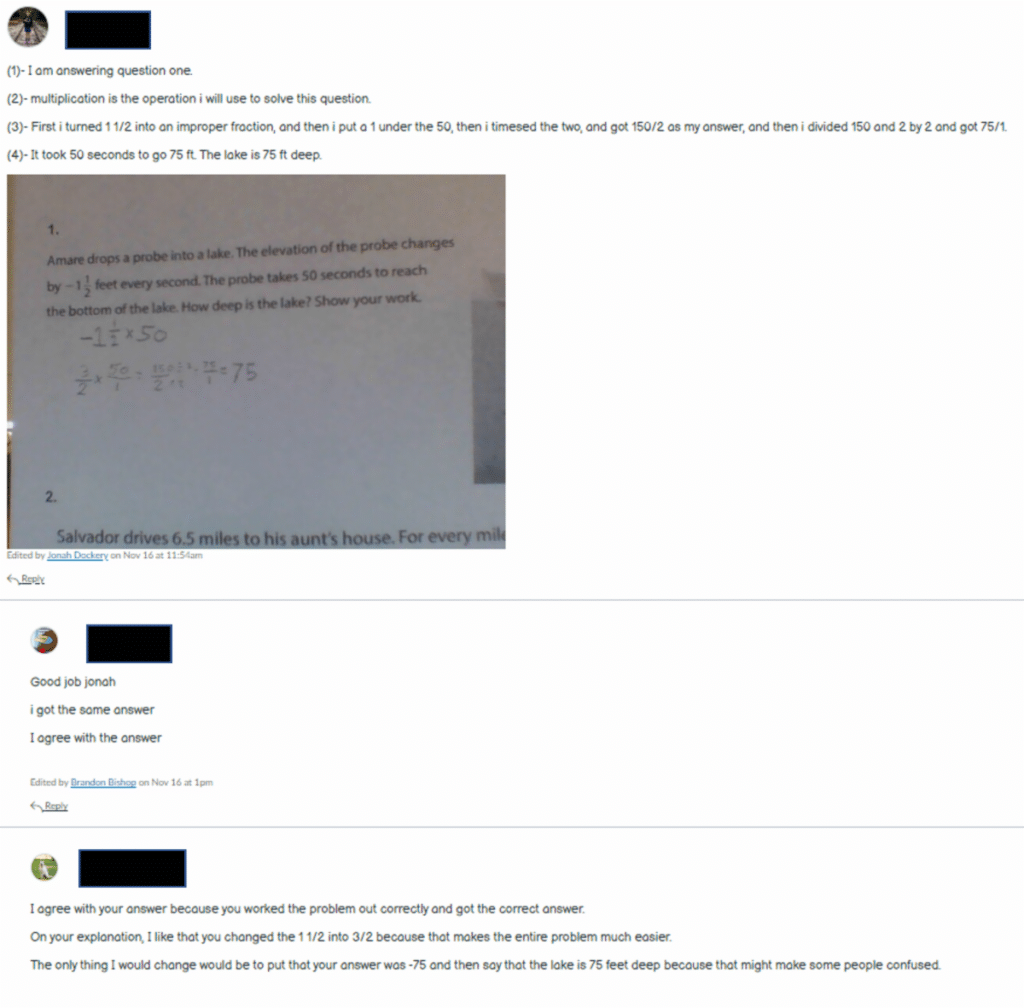 Example 2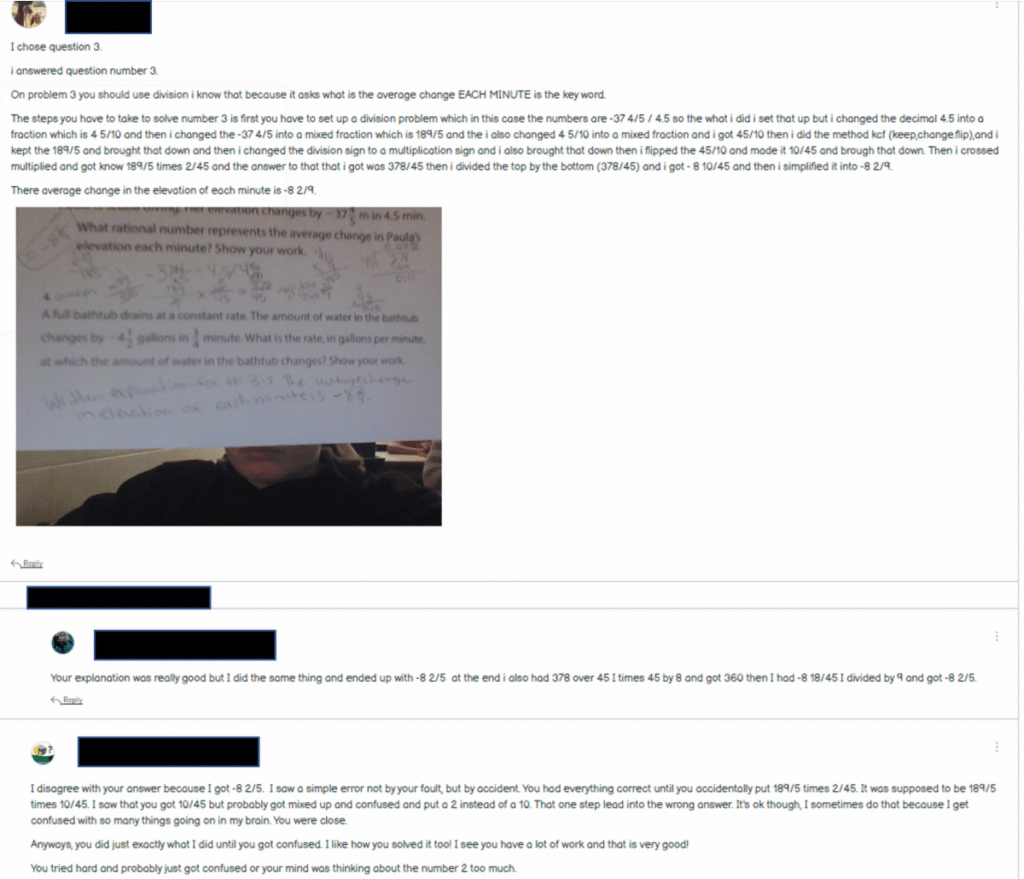 Example 3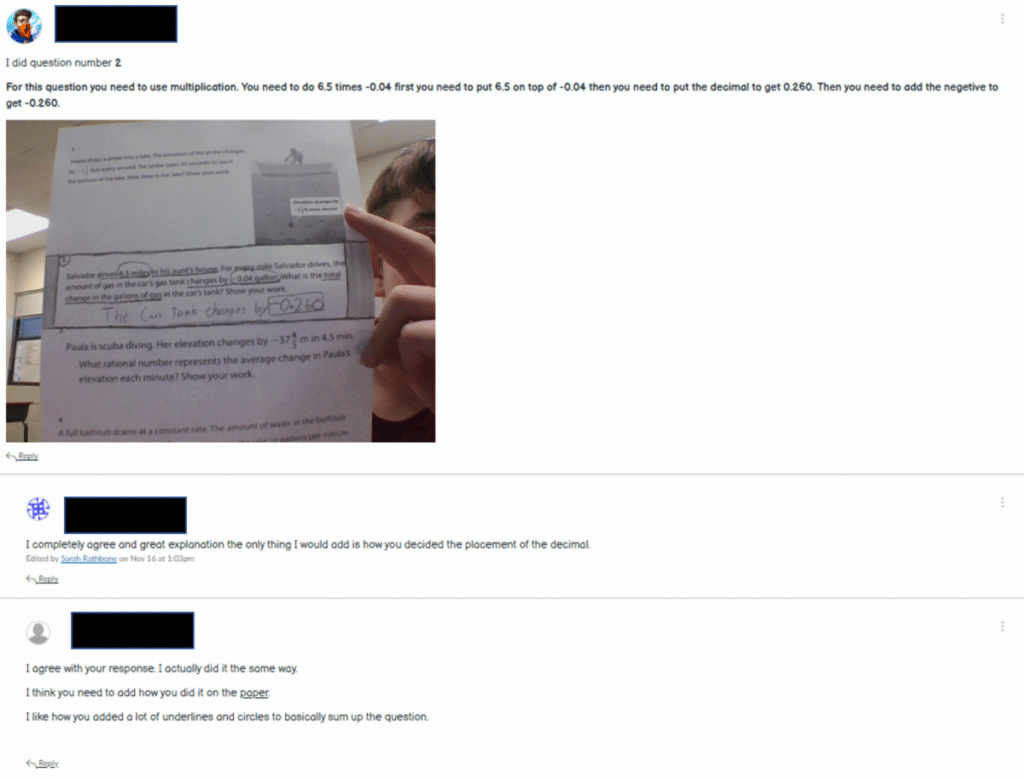 It is amazing how quickly students rise to an expectation when a teacher sets a bar for them to meet. And writing is one of the best expectations for all students, as it is something every student can and must do! After all, writing is evidence of thinking and an act of learning!
Let 2023 be the year that your students write with purpose and frequency!
Continue your learning and check out Lindsey's Writing to Learning blog. She discusses students' process as they complete Writing to Learn activities.