Curriculum Planning: Why (and How) Educators Should Adopt a Standards-Driven Approach
March 28, 2023
April 11, 2023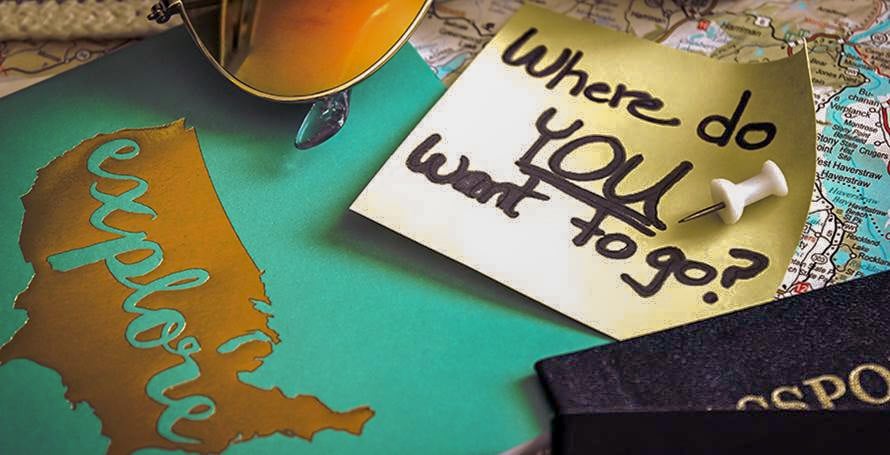 Have you ever considered how you approach travel planning may be the same as how you approach curriculum planning?
I love traveling, but I must sheepishly admit I think I like planning for it even more. Over the years, I have planned trips with a myriad of people, and I have noticed three distinctive types of travel planners:
Group A: Meticulous Planners who carefully select their destination based on factors such as budget and travel reviews, focusing on research and thorough planning.
Group B: Spontaneous Adventurers who plan minimally, embracing the open road and letting personal preferences guide their journey.
Group C: Creatures of Habit who return to familiar destinations year after year for comfort and convenience.
How do these groups mirror how we plan and implement curriculum?
Group A: This is a standards-driven approach to planning learning units. These teachers devour their state standards, identifying and evaluating the specific goals they want to accomplish, followed by searching for learning experiences and materials that align with those objectives.
Group B: This is a standards-based approach to planning learning units. These teachers collect ideas, materials, and learning activities based on perceived areas of interest and connections with a content area and then assign standards and objectives to this acquired content.
Group C: This is a resource-based approach to planning learning units. These teachers plan and use units according to their textbook or whatever resources they have used in previous years of teaching. They use provided standards or link them to the curriculum after the fact.
While many educators prefer the flexibility or confidence of being a Group B or C planner, these approaches create inequity for students. Curriculum can no longer be planned according to a general theme, idea, or concept. Instead, a standards-driven approach is driven from the beginning and continuously, by state standards.
This model of curriculum development is significantly different from a standards-based and resource-based approach, which are developed by linking state standards to the current curriculum and often fail to address all of the learning expectations within standards.
If educators expect the curriculum to have a significant impact on student learning and achievement, we must make real changes to how we approach its design and not just rearrange old approaches or new resources in familiar and preferred ways.
A Guaranteed and Viable Curriculum Plan
In his book, What Works In Schools, Robert Marzano tells us that a guaranteed and viable curriculum is the single most important initiative we can engage in to raise student achievement. Michael Schmoker, in an article for the School Boards Journal, supports what Marzano says when he tells us, "If teachers taught to an agreed-upon set of curriculum standards that conform even reasonably well with the best essential state standards, achievement would skyrocket." Schmoker's comments directly support a curriculum driven by a clear and unwavering focus on the standards used to hold students accountable.

The goal of the standards-driven approach is to create and deliver a guaranteed and viable curriculum across all grades and content areas.
---
---
How to Embrace Standards-Driven Curriculum Mapping
Getting Started: Group A planners (Standards-Driven curriculum planners) begin by carefully examining the standards for identifying and evaluating essential knowledge, skills, and understandings. This examination culminates with prioritizing the standards and Learning Goals or Success Criteria based on how much time teachers think they should spend on the goals.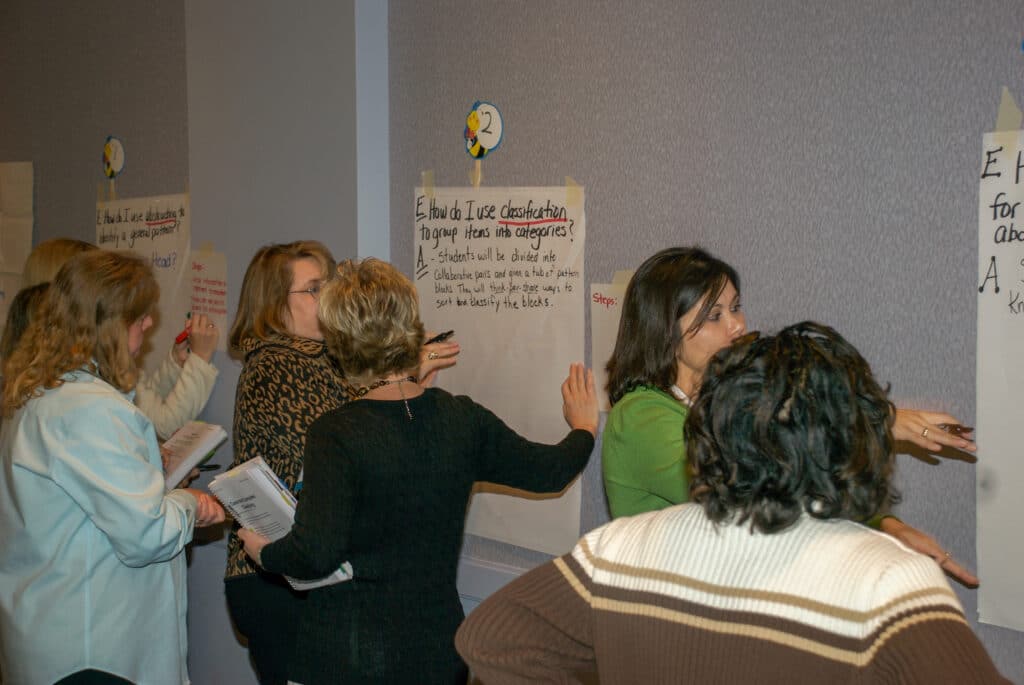 Maintaining A Focus: These goals are then used to develop the instruction, units, lessons, and assessments necessary for students to learn. A consistent focus on using Learning Goals (Success Criteria) to drive curriculum helps ensure schools have the right mindset for overcoming external changes that might otherwise create challenges or disruptions to the planning process, such as new standards, textbooks, programs, or new personnel. Without Learning Goals to direct instructional and assessment decisions, these external changes can cause educators to slip back into standards-based or curriculum-based approaches for planning.
Actualizing the Curriculum: Standards-driven curriculum provides the needed foundation for planning and delivering a guaranteed and viable curriculum for all students, which closes the curriculum gap that affects student success. Without a process for designing this curriculum that includes a clear purpose for changing our planning mindset, and an opportunity to go through the critical transitions, there is little hope for making the changes mentioned by both Marzano and Schmoker.
---
Questions to Ponder
What are the greatest advantages for teachers, students, and administrators when schools utilize a mapped standards-driven curriculum?
How does a mapped curriculum support vertical alignments and help avoid redundancies, gaps, and omissions?
Which type of curriculum do you think best fits your current reality?
---
Leading the Learning
Take a building walkthrough to determine if students at the same grade level or same course are receiving equivalent, exemplary curriculum and instruction. If not, how might a mapped curriculum ensure that this happens?
Use the Questions to Ponder and Actions to Take for discussion starters in team meetings.
---
Actions to Take
If your school or district does not currently utilize a Standards-Driven Curriculum model, engage with colleagues about the advantages associated with this model.
As a team, discuss which of the curriculum models described meets the needs of your school.
Contact us today to learn more about our standards-driven curriculum mapping process and join the ranks of our Group A planners, the Standards-Driven Curriculum planners, who are raising expectations for all students in their school or district.